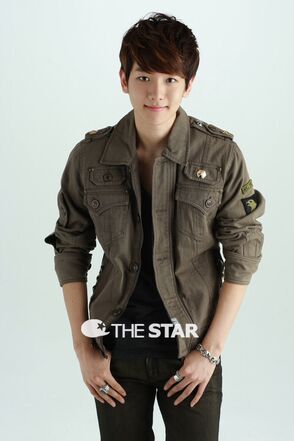 Byun Baekhyun was born May 6, 1992 in Bucheon, Gyeonggi Province, South Korea. Better known as Baekhyun, he is a Korean singer and one of the main vocalists of the popular South Korean-Chinese boy group EXO and its sub-group EXO-K. He has been an MC of Inkigayo since February 2014 with fellow member and leader of EXO-K, Suho. He is currently signed to SM Entertainment in South Korea and Avex Trax in Japan.
Baekhyun is a former pupil of Jungwon High School. He has a brother, Baekbeom, who is 7 years older than him. He is highly trained in Korean martial art Hapkido. He formed a school band called Coma, in which he was the vocalist. The band performed in competitions and events, later winning an award at a local rock festival.
Prior to joining SM, he took piano lessons under Kim Hyunwoo of DickPunks. He was studying for his college musical entrance exams when he was scouted to join S.M. Entertainment in 2011 through the S.M. Casting System. Before he got into S.M. Entertainment he had auditioned for JYP online in 2009.
Ad blocker interference detected!
Wikia is a free-to-use site that makes money from advertising. We have a modified experience for viewers using ad blockers

Wikia is not accessible if you've made further modifications. Remove the custom ad blocker rule(s) and the page will load as expected.